Community Initiatives for Visiting Immigrants in Confinement (CIVIC) is the national immigration detention visitation network.
Together, we can end isolation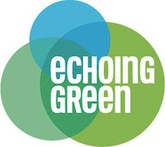 "Christina Mansfield and Christina Fialho were selected as 2012 Echoing Green Fellows from a pool of 3,509 applications, the largest applicant pool to date. What makes CIVIC's immigration detention reform strategy so creative is that it combines a social entrepreneurial approach with community organizing to work toward social justice for immigrants who are detained. We need advocates like Ms. Fialho and Ms. Mansfield to go beyond speaking of change and take action. They, along with the hundreds of volunteers they have engaged in the visitation movement, have done just that."