Federal Civil Rights Complaint Documents Santa Ana City Jail's Illegal Strip Searches of Women

Complaint Filed: January 25, 2016

Complaint Result: CIVIC's complaint ultimately resulted in the termination of the City of Santa Ana's contract with ICE. Two days after CIVIC's complaint was filed, CIVIC and our allies spoke at a City Council meeting where the City chose not to expand the number of immigration detention beds at the jail. After months of advocating and educating local officials, the City became the first sanctuary city in the Orange County, California, in December 2016. By February, ICE had terminated its contract with the City.

Background on Complaint:

Santa Ana, CA – Thirty-one transgender and cisgender women in the custody of U.S. Immigration & Customs Enforcement (ICE) at the Santa Ana City Jail have filed a civil rights complaint against the City of Santa Ana and ICE.

Community Initiatives for Visiting Immigrants in Confinement (CIVIC), a national organization that visits and monitors immigration detention facilities, filed the complaint on behalf of the women. CIVIC is calling for a federal investigation and for the City of Santa Ana to abandon a degrading strip search policy and practice in which women in immigration detention are routinely forced to remove all of their clothing and use their hands to spread apart their private parts as officers peer into them. These searches often occur under unsanitary conditions and sometimes in full view of other people in immigration detention. On at least one occasion the strip search turned physical, when an officer patted down a women while completely naked.

The strip searches occur after each in-person visit with an attorney, after each court hearing, and upon booking. In all of these cases, the trans women are not allowed to choose the gender of the person performing the search. No special provisions are made for women who are on their menstrual periods, which means women complainants who were on their menstrual period bled directly onto the floor. No special provisions are made for the elderly or women with chronic physical pain, such as 67-year-old Araksi Torkramadzhyan who suffers from hip dislocation.

These searches are particularly traumatizing for asylum seekers who have survived sexual assault and rape. Gloria Hernandez identifies as lesbian and was a victim of sexual assault in Honduras because of her sexual identity. She explains that she has been re-traumatized by each of the seven or eight strip searches she has been forced to endure at the jail. These strip searches have resulted in her suicide attempt at the Santa Ana City Jail.

The complaint explains that Santa Ana City Jail's strip search policy and practice directly violates ICE's Performance-Based National Detention Standards and the Prison Rape Elimination Act. The policy and practice also violates California Penal Code section 4030, which prohibits strip searches without reasonable suspicion that the person is concealing weapons or contraband. The strip searches also violate the Fourth Amendment to the U.S. Constitution, and may amount to cruel and unusual punishment under the Eighth Amendment.

Read a copy of the complaint here.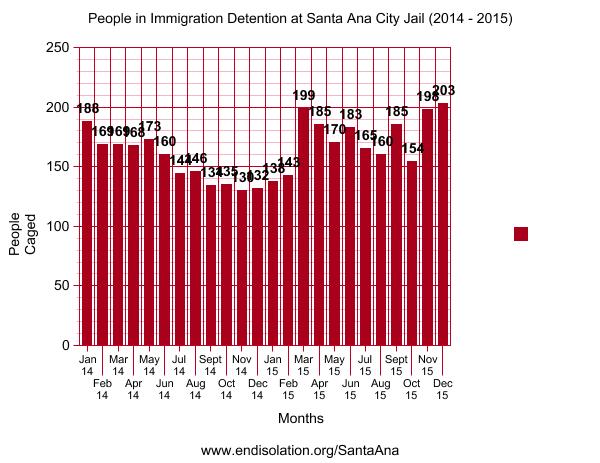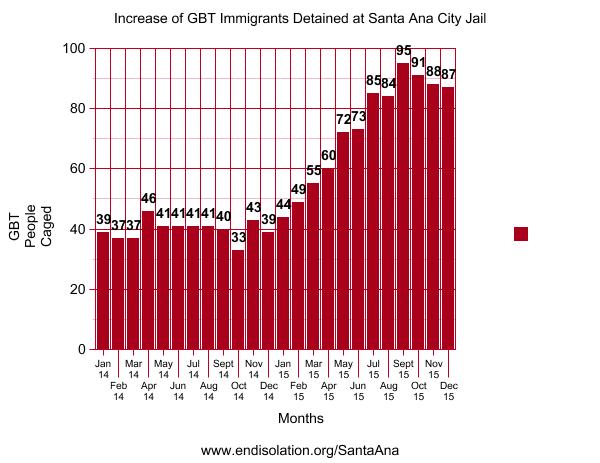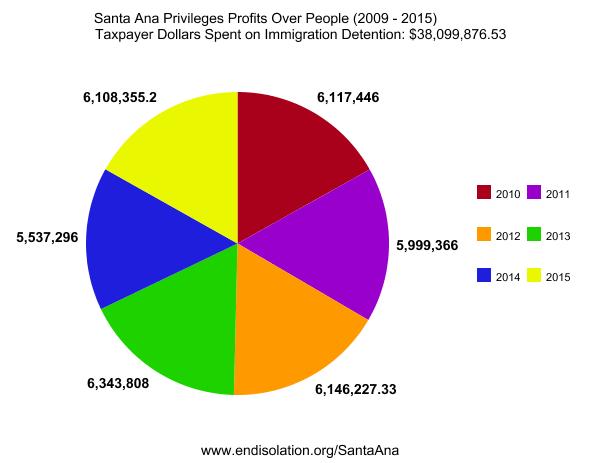 Access results of CIVIC's California Public Record Act Requests:
Santa Ana City's Intergovernmental Service Agreement with ICE (2015)

Santa Ana City's Intergovernmental Service Agreement with ICE (2006)

Santa Ana City Jail Inmate Search Policy

2015 Santa Ana City Jail Bed Statistics & Total Income (2009 to Present)

2014 Santa Ana City Jail Bed Statistics