WHO WE ARE

Friends of Miami-Dade Detainees is sponsored by the Social Justice Committee of the Unitarian Universalist Congregation of Miami in partnership with Community Initiatives for Visiting Immigrants in Confinement (CIVIC) and the Florida Immigrant Coalition (FLIC).  They operate the first immigration detention visitation program in Florida at the Krome Service Processing Center in Miami. Since February 2014, volunteers from Friends of Miami-Dade Detainees (FOMDD) have made over 800 visits and received thousands of calls through a hotline system to provide a free connection to the outside world for people in immigration detention at the Krome Service Processing Center; this year, they are looking to engage more members of the community!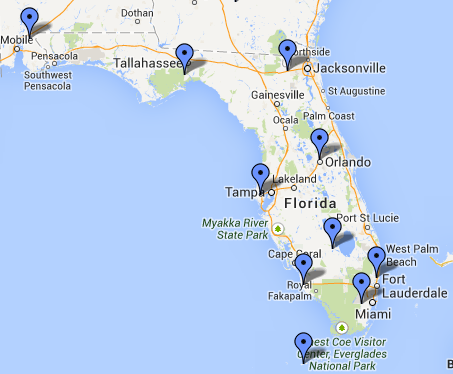 FLORIDA'S IMMIGRATION DETENTION

Florida has 10 immigration detention facilities. Krome is one of the only immigration detention facilities in the country owned and operated by U.S. Immigration and Customs Enforcement (ICE). Opened in 1980 to detain an influx of Cuban and Haitian immigrants, Krome today detains approximately 600 men, mostly from Central and South America. To learn more about U.S. immigration detention, click here.
 

WHY VISIT?


People in immigration detention are isolated from their friends, family, and the outside world. As they are in civil, non-criminal custody, they have no right to a court-appointed attorney or a free phone call.  People in immigration detention at Krome include victims of human trafficking, asylum seekers, and legal permanent residents with longstanding community ties. To learn more, click here and read what Congressman Joe Garcia says about visitation.

"In June 2013, we went on a CIVIC-led tour of Krome where we saw the inside of the facility and spoken to over 30 people in immigration detention.  The grim realities of their situation cannot be ignored by any person of good will.  I believe our one tour has already resulted in hundreds of conversations throughout South Florida and beyond, raising the level of discourse." – Bud Conlin, Coordinator

JOIN US!
To become a visitor volunteer, please register here.

To learn more, email friendsofmddetainees@gmail.com and cc info@endisolation.org.