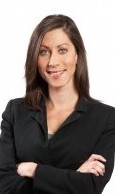 Christina Fialho, Co-Founder/Executive Director, CFialho@endisolation.org
Christina Fialho is a 2012 Echoing Green Fellow and a 2016 Ashoka Fellow
Christina Fialho is the co-founder and co-executive director of CIVIC, a national nonprofit working to end the U.S. immigration detention system. Christina is an attorney, social justice activist, and the daughter and granddaughter of immigrants. She was awarded the 2016 Ashoka Fellowship and the 2012 Echoing Green Fellowship in recognition of her innovation and entrepreneurship on behalf of people in U.S. immigration detention. Christina serves on the Board of Directors for the American Civil Liberties Union (ACLU) of Southern California, and she is a Social Entrepreneur in Residence at UC San Diego's Rady School of Management. Previously, Christina served on the Steering Committee of the Detention Watch Network for six years, was appointed to serve on the California Bar Association's Civil Justice Strategies Task Force, and awarded the 2013 Rockwood Fellowship for a New California.

Christina's work has been featured in the New York Times, Los Angeles Times, Associated Press, Fox News, and on Univision and Telemundo, among others. She is a regular blogger for The Huffington Post, and she has written for MSNBC, Los Angeles Times, Washington Times, The Hill, and others. Her scholarly writings, published by Oxford University Press, the Forced Migration Review, and Springer Publishing, have focused on the intersection of constitutional law and immigration law. She also has produced award-winning documentary and non-narrated shorts, which have appeared on NPR, in the Ambulante Film Festival in Mexico, and screened at the United Nations in New York City. Most recently, she co-edited a book with poet Alicia Partnoy, Call Me Libertad: Poems Between Borders.
Full Biography…
Prior to starting CIVIC, Christina assisted in defending immigrants from detention and deportation, with a focus on representing LGBTQ asylum seekers. She has argued cases before the U.S. Court of Appeals for the Ninth Circuit and the U.S. Immigration Courts.

While in law school, Christina worked as a Research Fellow for the Global Detention Project where she conducted research on immigration detention in the United States and Brazil. She also clerked from the Asian Law Caucus and the Catholic Legal Immigration Network (CLINIC). During law school, she started the first law student chapter of the American Immigration Lawyers Association (AILA) and co-founded the first immigration detention visitation program in California, Detention Dialogues (with Christina Mansfield).

Prior to law school, Christina worked as the Employer Network Program Coordinator for Upwardly Global, where she organized and implemented a career development training program for highly skilled immigrants and refugees looking to get back into their professional career field in the United States. She also worked as a Refugee Resettlement Program Fellow at Catholic Charities, where she assisted in resettling Liberian and Sudanese refugees through daily job/life skill counseling, ESL tutoring sessions, one-on-one cultural orientation field trips, and job placement.

In college, she volunteered as an ESL Tutor to Pakistani immigrants in England and co-founded the Friday Night Talent Show at the Julian Street Inn, a shelter and rehabilitation service organization for men and women diagnosed with mental illness. The Talent Show provided shelter residents and community members with the ability to share poetry, music, and stories.

Christina is a member of the California State Bar. She graduated with a J.D. from Santa Clara University School of Law (May 2012) after serving as Articles Editor of the Santa Clara Law Review. She received her B.A. in English and Philosophy summa cum laude with Phi Beta Kappa honors from Santa Clara University. She also studied at Oxford University on a yearlong academic scholarship and was awarded the Hackworth Fellowship by the Markkula Center for Applied Ethics.
Publications:
Check out Christina's blog on the Huffington Post, featuring regularly contributed articles on immigration detention.
"Let Us In: An Argument for the Right to Visitation in U.S. Immigration Detention" in Immigration Detention, Risk and Human Rights, pgs. 251 – 278 (Springer 2016).
Donald Trump's immigration crackdown will be deadly, USA Today, May 2017.
Santa Ana's motto: Jails not schools, Orange County Register, April 2017.
Sheriff Hodgson is the next Joe Arpaio, South Coast Today, January 2017.
Costly, Inefficient And Unaccountable: The Case For Outlawing For-Profit Prisons, Forbes, September 2016.
California has the opportunity to lead the nation with dignity, not detention, Orange County Register, September 2016.
Immigrant detainees deserve to be treated with dignity, Los Angeles Times/Daily Pilot, August 2016.
Profits over care make case for immigration reform, The Hill, June 2016.
Poets and Artists Expose the Failure of Immigration Detention, The Hill, April 2016.
End law enforcement violence against trans women, The Hill, February 2016.
Fialho: Stop State-Sanctioned Sexual Assaults in Santa Ana, Voice of Orange County, February 2016.
Trapped in detention, transgender immigrants face new traumas, MSNBC, August 2015.
Stop Detaining Immigrants at Adelanto, The Hill, July 2015.
End Immigration Detention of LGBTQ, The Hill, June 2015.
Does Jesus Call for the Abolition of Immigration Detention? G92, January 2015.
Obama's Immigration-Lockup Quota, Washington Times, January 2014.
A Model Immigration Detention Facility for LGBTI?, Refugee Studies Centre, Forced Migration Review No. 42 – Sexual orientation and gender identity and the protection of forced migrants, April 2013.
Ending Isolation Through A Ministry of Presence, G92, Feb. 2, 2013.
The Invisible Problem of Immigration Detention, JURIST-Hotline, Jan. 4, 2013.
Rethinking Pre-removal Immigration Detention in the United States: Lessons from Europe and Proposals for Reform, Refugee Survey Quarterly 2012 31:69-100.
The Attorney-Client Privilege in Immigration Law: In Defense of the Privilege for Clients and their Accredited Representatives (Catholic Legal Immigration Network, Working Paper, April 2011).
A Response to Immigration Detention, JURIST Dateline, December 16, 2010.
Immigration Detention and the Law: U.S. Policy and Legal Framework (Global Detention Project, Working Paper No. 3, August 2010).
… Close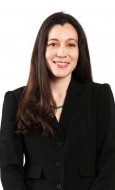 Christina Mansfield, Co-Founder/Executive Director, CMansfield@endisolation.org
Christina Mansfield is a 2012 Echoing Green Fellow
Christina Mansfield is the co-founder and co-executive director of CIVIC, a national nonprofit working to end the U.S. immigration detention system. Christina Mansfield is an activist for social justice, a scholar, and the granddaughter of immigrants. She is a 2012 Echoing Green Fellow and a 2013 Rockwood Fellow for a New California. Her community-based and academic work is focused on immigrant rights and alliance building. Prior to starting CIVIC, Christina co-founded (with Christina Fialho) Detention Dialogues, a volunteer-run immigration detention visitation and community awareness organization in California. Her vision for Detention Dialogues and CIVIC is shaped by her academic research on the criminalization of immigrant communities and her desire to apply this knowledge to social justice initiatives.

Christina is trained in applied and advocacy research that is attentive to power dynamics, such as Participatory Action Research. In 2009, Christina conducted an independent research project in Tucson, Arizona, on Operation Streamline – a pilot program that orders federal criminal charges for every person who crosses the border without documentation. This research engaged multiple stakeholders and laid the foundation for her understanding of the needs of immigrants in detention and her advocacy work.

Full Biography…
Christina has worked as an assistant to the International People's Tribunal on Human Rights and Justice in Indian-administered Kashmir. As part of this work she traveled to Nepal and India on a trip to bear witness to issues of cultural survival and human rights. Christina also attended the World Congress on Enforced Disappearances in Bogota, Colombia in 2010. There she studied instances of state-sponsored enforced disappearance from experts across the globe in order to relate these practices to immigration policies in the United States, where thousands of immigrants disappear into the immigration detention system every day.
Christina currently serves on the Steering Committee for the Detention Watch Network. She was awarded the California Institute of Integral Studies' Social Justice and Community Research Grant for her work on immigration detention in both 2010 and 2011. Christina graduated from the University of Vermont with a B.A. in Cultural Anthropology, and she completed her M.A. in Cultural Anthropology and Social Transformation at the California Institute of Integral Studies in 2009.
Christina's education continues through her dissertation research, which is focused on current anti-immigrant legislation and its relation to antebellum slave laws. Her interest in tracing the historical oppression of African Americans in the United States stems from her understanding of how African American and immigrant communities are similarly criminalized in the present. Christina studies techniques of social control common to both periods, such as the denial of citizenship and legal status, and the criminalization of migration. She hopes this genealogy will shed light on how to resist legacies of oppression in the present through alliance building.

Selected Publications:
Poets and Artists Expose the Failure of Immigration Detention, The Hill, April 2016.
Immigration policies are criminalizing our communities, San Francisco Bay View, December 2014.

… Close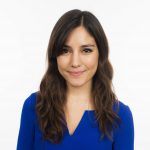 Liz Martinez, Director of Advocacy & Strategic Communications, LMartinez@endisolation.org

Liz develops and amplifies CIVIC's mission and message to help end immigration detention. Through policy campaigns and other initiatives, she helps to tell the stories of those affected by this profit-driven system. Prior to joining CIVIC, Liz was the digital strategy director for Brian Forde, a former Obama Senior Advisor running for Congress in Orange County, California. Before her brief stint in politics, she was a producer with the Huffington Post in New York. There she helped launch the award-winning online streaming network HuffPost Live. As a video producer, Liz focused on issues related to social justice, identity, and culture. She also covered the 2016 presidential election and President Obama's historic trip to Cuba. Before working for HuffPost, she was an assistant producer for Al Jazeera English's daily talk show "The Stream" in Washington, D.C. She is a graduate of Lehigh University, where she majored in Journalism and French. She is fluent in French, Spanish, and English.

For the first 18 years of her life, Liz grew up along the U.S.-Mexico border. Like many others in the area, she would make the daily trip across the Rio Grande from her home in Matamoros, Mexico, to go to school in Brownsville, Texas, where she was born. Since then, she's been acutely aware of her privilege as an U.S. citizen and has become deeply interested in understanding the U.S. immigration system and advocating for immigrants.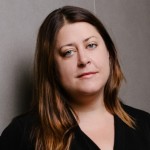 Tina Shull, 2016 Soros Justice Fellow, TShull@endisolation.org

Tina oversees CIVIC's storytelling projects, and as a Soros Justice Fellowship, is focused on dismantling the immigration detention system from the "inside" by challenging censorship practices, exposing abuses, and lifting up migrant voices in popular media and public discourse. Previously, Tina served as coeditor of CIVIC's anthology of poetry and art by people held in immigration detention and their allies as well as a humanities advisor on CIVIC's first multi-media project featuring recorded audio and animated short films portraying life inside immigration detention. Previously, Tina taught at the University of Southern California (USC) and the University of California, Irvine (UCI). She continues to invest in academia, as a lecturer at UCI, exploring the concurrent rise of immigration detention and prison privatization in the United States. Tina has lectured and published widely on immigration detention, prison privatization, and anti-immigrant movements. She has been a researcher for the Detention Watch Network and a graduate fellow of the University of Miami's Cuban Heritage Collection. She also has received research support from the Organization of American Historians, the Immigration and Ethnic History Society, and the Society for Historians of American Foreign Relations. Tina holds a PhD in history from UC Irvine, a master's in humanities and social thought from New York University (NYU), and a BA in history from the University of California, Los Angeles (UCLA). Tina became involved in this work after her immediate family was directly impacted by the immigration detention system.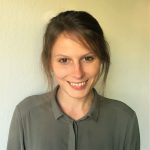 Rebecca Merton, Independent Monitor/National Visitation Coordinator, RMerton@endisolation.org

Rebecca is committed to advancing immigrants' rights and ending the immigration detention system as well as all other forms of mass incarceration and institutionalization. Her CIVIC work is primarily focused on monitoring and reporting on conditions in detention facilities and supporting volunteers in addressing structural racism in their direct service and advocacy work. She is also the local coordinator for the visitation program at the West County Detention Facility in Richmond, California. Before joining CIVIC, Rebecca worked as a volunteer legal assistant and interpreter for the CARA Family Detention Pro Bono Project at the country's largest immigrant detention center located in Dilley, Texas. In 2013, Rebecca was awarded a Frederick Sheldon Fellowship for a year of purposeful travel. While living in Argentina, Rebecca became inspired by the country's groundbreaking immigration law, which establishes the right to migrate as essential and inalienable. As a research assistant for the Centro de Estudios Legales y Sociales in Buenos Aires, Rebecca visited psychiatric institutions and group homes to report on the barriers that people with psychosocial disabilities face to exercising their rights to health care, legal capacity, access to justice, housing, employment, and social security; the findings were published in the 2015 book Cruzar el Muro. Rebecca's other experiences in anti-eviction and public benefits assistance, positive youth development, and disability rights impact litigation have helped her develop the intersectional lens through which she approaches her advocacy work. Rebecca graduated from Harvard University with a bachelor's degree in social studies and completed a postgraduate program in mental health and human rights at the Universidad de Buenos Aires.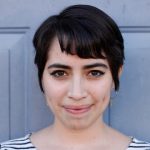 Cynthia Galaz, Program Coordinator, National Immigration Detention Hotline, CGalaz@endisolation.org

Cynthia is an activist and advocate for the immigrant community. She has focused her time and energy on organizing students, empowering immigrants and connecting oppressed communities to services. Before joining CIVIC, Cynthia was a Legal Assistant at the Alliance for Children's Rights, a non-profit that serves Foster Care families. While in college, she was a Project Director at UCLA's Proyecto de Jornaleros, a project that works with Los Angeles' day labor population by providing services while using a popular education approach. Cynthia also was a tutor at BruinCorps, where she worked against the systematic oppression of low-income communities of color by providing academic support and college preparedness workshops in Los Angeles. Cynthia also interned with the American Bar Association, Commission on Immigration in Washington, DC. While at the ABA, Cynthia helped people in immigration detention to obtain services, supporting documents for their immigration cases and assisted in the process of filing complaints against detention facilities. After her internship at the ABA, Cynthia decided that she wanted to dedicate her life to serving the immigrant community, starting by the eradication of the immigration detention system. In addition to her work with CIVIC, Cynthia is a General Assembly member of the Instituto de Educacion Popular del Sur de California (IDEPSCA), a Young People For (YP4) Fellow and a Young Center volunteer. Cynthia graduated with honors from the University of California, Los Angeles (UCLA) with a BA in Global Studies and a minor in Public Affairs.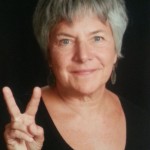 Jan Meslin, Director of Social Change Development, JMeslin@endisolation.org

Jan is a founder of Friends of Orange County Detainees, which has grown since 2012 to become one of the largest immigration detention visitation programs in the country, helping to end isolation at the three public jails in Orange County, California, that house approximately 1,000 immigrants. For CIVIC, Jan is focused on helping communities across the United States start immigration detention visitation programs. She also runs CIVIC's Direct Support Fund, providing people in detention and their families with direct financial support. As a granddaughter of immigrants, Jan is passionate about advocating for individuals and families separated by our immigration system. Jan is a board member for OCCCO, Orange County's PICO affiliate, an interfaith community organizing group working for a compassionate and fair immigration system among other related issues. She also is on the immigrant justice team for the Unitarian Universalist Justice Ministry based in Sacramento. Jan received the 2016 Unsung Hero Award from Orange County Human Relations for her work with CIVIC. Jan recently retired from teaching, and lives in Southern California with her husband Pete. They have two wonderful adult children, Scott and Erica.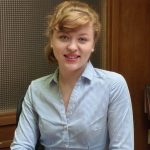 Elena Alderman, Regional Visitation Program Coordinator & Executive Assistant, EAlderman@endisolation.org

Elena is dedicated to the empowerment of immigrant and refugee communities through access to innovative legal services and powerful platforms for advocacy. Before joining CIVIC, Elena worked as the Advocacy Coordinator for the CARA Pro Bono Project in Dilley, Texas, where she had the honor of advocating for the rights of asylum seeking mothers and children detained in the South Texas Family Residential Center. She was inspired by the strength of the mothers in Dilley as they held their children to their chests and pushed forward to seek justice for their families despite haunting memories of unspeakable violence. Prior to Dilley, Elena worked for several years as an Immigration Paralegal in San Francisco and coordinated social services for non-profit organizations dedicated to community-based poverty alleviation and drug rehabilitation. Elena collaborates extensively with the Mexico-based organizations Pueblo Sin Fronteras and the Border Rights Project in ongoing efforts to protect and empower Central American refugees traveling through Mexico and raise awareness for issues of forced migration across the region. She has accompanied multiple Central American refugee caravans through Mexico, co-organized collective asylum-seeker actions at the U.S. border in San Ysidro and coordinated legal support networks for asylum seekers detained in ICE facilities across the country. She is motivated by the strength and compassion of the immigrant communities with whom she collaborates and refuses to be discouraged by the twisted battles of ego, power and greed that rage on among small-minded men who seek to dominate and control the bodies of women and people of color. Elena graduated from San Francisco State University with a degree in International Relations, specializing in Middle Eastern and Islamic Studies and Spanish Language.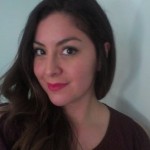 Eldaah Arango, Program Associate, National Hotline, Eldaah@new-voice.org

Eldaah Arango has extensive experience working with immigrants both in and out of detention, and she has served as a visitor volunteer with CIVIC. Currently for CIVIC, Eldaah is helping to run the National Immigration Detention Hotline and pilot an exciting BIA Detention Pro Bono Project to expand direct legal support to people in immigration detention. Eldaah is a Board of Immigration Appeals (BIA) Accredited Representative through her church, Ministerios Nuevo Amanecer. Eldaah has worked for Esperanza Immigrant Rights Project with the Legal Orientation Program at the Adelanto Detention Facility. There, she helped people in detention with information on relief, such as DACA, U visas and asylum. She also has assisted people with the U visa application and law enforcement certification. Eldaah holds a BA in Sociology from the University of California, Riverside, and an Associate's Degree in Social and Behavioral Sciences from East Los Angeles College. Eldaah got involved with this work after her father was detained and deported.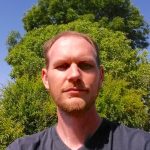 Gene Lockett, Information Technology Associate, GLockett@endisolation.org

Gene is a "software guy" who is deeply offended by his country's policy on for-profit immigration detention and mass incarceration, and is grateful that organizations like CIVIC exist to provide opposition to these powerful structures that operate in secret, perpetuate suffering, and profit from oppression. He graduated from San Diego State University in 2005 with a MS in Computer Science, and he has since worked as a software engineer for various companies, picking up practical experience for developing database applications – primarily client/server browser-based software – as well as server administration skills. While it was interesting and challenging to solve technical problems and to be constantly learning in order to stay involved with the evolution of technology, the career was proving to be unfulfilling, as ultimately his years of labor were going to things he either did not care about or things he eventually realized he flat-out opposed. The realization came around the time he started volunteering to visit immigrants in detention with the CIVIC-affiliated SOLACE Visitation Program in San Diego around 2013. The experience opened his eyes causing a metaphorical bubble to pop, allowing deeper realities to sink in, and allowing him to develop deeper connections to fellow humans who are discarded by society. As it turns out, there is quite a large community of people standing up for and with humans in immigration detention, and Gene may very well have found his dream job at CIVIC being able to support the organization's mission by employing his technical skill-set and experience.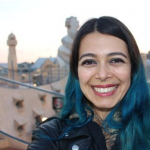 Paula Kahn, Program Associate, National Hotline, PKahn@endisolation.org

Paula has experience in facilitation, conflict mediation, and consent & anti-oppression education in group settings. She was first introduced to grassroots organizing and prison abolition her sophomore year of high school, during which time she served as a peer counselor, practicing co-counseling. Paula feels a strong commitment to the worldwide refugee struggle, regulating the global arms trade, challenging the medical industrial complex, and demanding government accountability. Paula is interested in the spirituality of social justice, art, movement, sound therapy, restorative justice, alternatives to incarceration, borderlessness, radical gardening and herbalism. She participated in the "Queer Ancestors Project," which offered queer youth a combined course in printing, a space to explore/imagine queer ancestry, and culminated with a group exhibition at the San Francisco LGBT Center. Paula graduated from UC Berkeley with a Bachelor's Degree in Interdisciplinary Studies, and designed her degree program with a focus in Migration, Prison, and Performance Studies. Paula is overseeing CIVIC's National Pen Pal Program, while also playing a critical role in CIVIC's National Hotline and Independent Monitoring programs.

LEADERSHIP COUNCIL
Sally Pillay, MSW
Biography…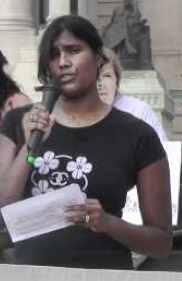 Sally serves on CIVIC's Capacity Building Working Group, Peer Support Working Group, and Post-Release Working Group. She is an anti-apartheid and a progressive activist for immigrants rights. Sally serves as the Program Supervisor of IRATE & First Friends, an organization that provides advocacy and visitation services to immigrants, including asylum seekers in detention in four facilities in New Jersey: Elizabeth Detention Center, Delaney Hall Detention Facility, Bergen County Jail, and the Hudson County Correctional Facility. Sally's commitment to immigrant rights began in 2008 as an intern with the organization. Baring witness to the impact prolonged isolation has on the psyche of immigrants in detention instilled in her a passion to continue to fight to end the incarceration of immigrants and asylum seekers.
As a native of South Africa, Sally speaks Afrikaans and Zulu in addition to English. She obtained her MSW in International Community Development, with a focus in Human Rights and Social Justice. She also holds certification in Gerontology, Mediation, and Conflict Resolution.
As a social worker, Sally supervises social work interns who are involved in the visitation programs, including advocacy for both detained and recently released individuals. She also is a board member of the Bergen County Sanctuary Committee (BCSC), a coalition of religious and humanist communities, human rights organizations, and other groups and individuals in the Greater New York City and New Jersey area. BCSC has been recognized as a model of community-based alternatives to detention; the organization serves as a sponsor organization for asylum seekers released from detention and provides humanitarian support and advocacy services to them.
As prolonged detention has a severe physical and psychological impact on individuals, Sally believes visitation has the power to boost the morale of individuals. It offers a hand of friendship and provides emotional support in a world of bleakness, chaos, and isolation. Visitation also provides a platform on which community members can raise their voices about detention conditions, and where we can continue the larger debate about the impact of immigration detention on individuals, asylum seekers, families, children, and communities.
… Close
Bob Libal
Biography…

Bob Libal serves on CIVIC's Outreach to New Visitation Programs Working Group. Bob is the Executive Director of Grassroots Leadership. He has worked for more than a decade on issues of prison and immigrant detention privatization, and he currently helps coordinate the Hutto Visitation Program. He has advocated for federal detention reform and against private prison expansion with South Texans Opposing Private Prisons and the Texans United for Families coalition. He is the author or co-author of many reports and articles for Grassroots Leadership, including Progress or Profit: Positive Alternatives to Privatization and Incarceration in Shelby County, Tennessee as well as Considering a Private Jail, Prison, or Detention Center? A Resource Guide for Public Officials in Texas.
Bob currently serves as co-chair of the Detention Watch Network. He co-authors the Grassroots Leadership blog and serves as editor of the Texas Prison Bid'ness blog, which monitors the private prison industry in Texas. He has been interviewed on prison privatization and immigration detention for NPR, Business Week, Huffington Post, and numerous other national and local media outlets. Bob works out of Grassroots Leadership's Austin, Texas office.
… Close
Rocío Villalobos
Biography…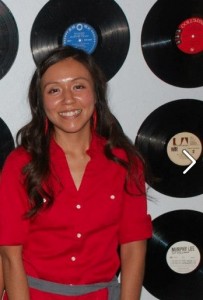 Rocío Villalobos serves on CIVIC's Capacity Building Working Group and CIVIC's Post-Release Working Group. Rocío is one of the coordinators of the Hutto Visitation Program based in Austin, Texas. She has been involved in the struggle for migrant justice since 2009, and with the Hutto Visitation Program specifically, since March 2010. Rocío grew up in a household where only Spanish was spoken, and her Spanish-English bilingualism has greatly helped her throughout her life and in her work to build coalitions and to bridge gaps between communities and cultures. Rocío currently serves as the Social Justice Internship & Program Coordinator at the Multicultural Engagement Center at the University of Texas at Austin. In her free time, Rocío enjoys spending time outdoors, live music, coffee(shops), bookstores, and getting more use out of her bike. Rocío is committed to visitation because she strongly believes in its power to break the isolation of detention, provide hope to those who are marginalized and hidden from view, and support and build the power of those directly impacted by immigration detention.
… Close
Katie Beno-Valencia
Biography…
Katie Beno-Valencia serves on CIVIC's Capacity Building Working Group along with her colleague, Lesley Ediger. She serves as the Co-Chair of the Visitation Program through El Refugio Ministry at the Stewart Detention Center (SDC) in Georgia. She also serves as Co-Chair of the Board of El Refugio Hospitality House as well as on the Georgia Detention Watch and Detention Watch Network Steering Committees. A co-founder of El Refugio Hospitality House and Visitation Program, Katie regularly serves as a weekend coordinator, offering hospitality to loved ones of those detained at the Stewart Detention Center, and coordinating visits of volunteer visitors to immigrants detained at SDC. She lives in the metro-Atlanta area, where she works as a paralegal for an immigration attorney.
Katie has been active in the visitation movement and movement to end immigration detention since 2009, when she first entered SDC to visit a client, who was hours away from deportation. That first visit moved Katie to become more involved in the larger movement to end immigration detention, especially through visitation programs. Katie believes that we will only end immigration detention through changing hearts and minds. A visit with someone in detention helps move people to understand the human impact of immigration detention, and hopefully changes their hearts to work towards an end to the inhumane detention of immigrants.
While in college, Katie studied abroad in El Salvador at the Casa de la Solidaridad and brings that perspective to understanding the complexity of immigration. Katie and her husband are both active in the immigrant rights movement. She has served as a teacher and leader of the family faith formation program at her church as well as a facilitator for JustFaith, a thirty-week program exploring social justice ministry. Katie is bilingual in English and Spanish.
… Close
Lesley Ediger
Biography…
Lesley Ediger serves on CIVIC's Capacity Building Working Group along with her colleague, Katie Beno-Valencia. Together, they also co-chair El Refugio Ministry's Visitation Program. As a co-founder of El Refugio, Lesley regularly serves as a weekend coordinator at the hospitality house in Lumpkin, Georgia, offering hospitality to loved ones of those detained at the Stewart Detention Center (SDC) and coordinating visits of volunteer visitors to immigrants detained at SDC. Lesley first visited immigrants detained at SDC with Georgia Detention Watch in 2007. She continued to visit sporadically until becoming part of the formation of El Refugio in the fall of 2010. Lesley is inspired by so many of the men that she has met through the El Refugio Visitation Program, men who have been able to maintain positive attitudes throughout their extended time in detention.
Lesley also is a Board of Immigration Appeals (BIA) accredited representative and the Immigration Services Manager at Refugee Resettlement & Immigration Services of Atlanta. She loves to travel, study languages, meet other people, and be part of building community. She has lived in Costa Rica, Bolivia, and China. She is fluent in Spanish.
… Close
Rev. John Guttermann
Biography…
Rev. John Guttermann serves on CIVIC's Outreach to New Visitation Programs Working Group, Peer Support Working Group, and Open Government Working Group. He is a Covenant Minister at the United Church of Christ in New Brighton, Minnesota. He serves as the lead coordinator for the Interfaith Coalition on Immigration (ICOM)'s in-person immigration detention visitation program, Conversations with Friends, at the Ramsey County Jail. He is The Advocates for Human Rights Volunteer Liaison to Faith Communities and ICOM's Immigration and Policy Advocate. In 2012, John received The Advocates Volunteer Recognition Award.
John has served the Minnesota Conference United Church of Christ in a variety of capacities and is the current Co-Chair of the Conference Justice & Witness Team. John helped form the Immigration Task Force of the Minnesota Conference United Church of Christ (it is now a permanent Conference Team). He has a BAS from the University of Minnesota (Science and Physical Education) and both an MA and M.Div. from United Theological Seminary of the Twin Cities. John is an ardent environmentalist, hiker-trekker, and bicyclist. He also has a special interest in and commitment to interfaith work.
… Close
Sara Mullally
Biography…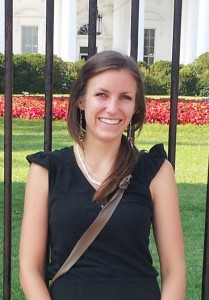 Sara Mullally serves on CIVIC's Peer Support Working Group and CIVIC's Post-Release Working Group. Sara coordinates the Pulaski County Jail Visitation Program in Little Rock, Arkansas. She first started visiting detained asylum seekers and immigrants in 2009 when she was a volunteer with the Hutto Visitation Program in Texas. While living in Texas, Sara worked for Casa Marianella where she assisted refugees and asylum seeker, many of whom were homeless due to illness and injury. When Sara is not coordinating visits, she works as a teacher and as the founder of El Zócalo Immigrant Resource Center, an organization working to promote a dignified life for immigrants in Arkansas. She is fluent in Spanish and loves interpreting at volunteer clinics. She enjoys building community through visitation, and she also likes to play Son Jarocho music and ride her bike.
… Close
Sr. JoAnn Persch, RSM & Sr. Pat Murphy, RSM
Biography…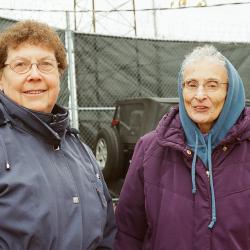 Both Sisters of Mercy serve on CIVIC's Outreach to New Visitation Programs Working Group and CIVIC's Post-Release Working Group. For the past forty-five years, Sr. JoAnn and Sr. Pat have been committed to protecting the rights and needs of immigrants, refugees, the elderly, and families who are homeless. Currently, their work is focused on the issue of immigration. Together, they started and run a visitation program at the McHenry County Jail and Broadview Staging Center in Illinois. In addition to their work in detention centers, they accompany family members to immigration court and work closely with the Archdiocesan Office for Immigrant Affairs and Immigration Education as well as the Illinois Coalition on Immigrant and Refugee Rights.
Sister Pat Murphy (right) worked for eight years in Sicuani, Peru, and she met Sr. JoAnn Persch in 1959 when they were both educators at a Catholic school in Fox Point, Wisconsin. In 1990, they began Su Casa Catholic Worker Community for Central American Refugees, a shelter for political asylees and survivors of torture fleeing civil wars in Central America. After nearly seven years, they built a program at Casa Notre Dame for women in recovery from addiction and their children. Currently, they serve as volunteer justice ministers for the Sisters of Mercy Chicago geographical area of the West/Midwest community. As Justice Ministers for Chicago Sister Pat and Sister JoAnn work with the local Justice Committee and the Care of Earth Committee to keep Peace and Justice issues in the awareness of the Sisters of Mercy and the Mercy Associates. Their work has been featured in countless articles, and the movie Band of Sister highlights their successful work to get a bill passed through the Illinois legislature that would ensure pastoral care for immigrants in detention.
Sister Pat Murphy has a BA from St. Xavier University and an MA from Mundelein College in Religious Studies. Sister JoAnn Persch has a BA from St. Xavier University and an MA from Loyola University in Religious Education.
… Close
Monica Hernandez
Biography…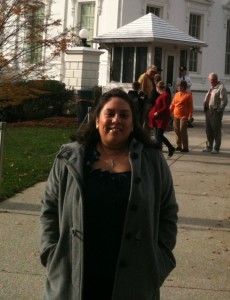 Monica serves on CIVIC's Capacity Building Working Group, with a particular focus on developing the capacities of visitation programs to serve the families of those in immigration detention. She has been involved in the visitation movement since 2011 and has visited with immigrants detained throughout Northern California in her role as a visitor volunteer and program associate for Detention Dialogues. Prior to Detention Dialogues, Monica interned for the American Bar Association's Commission on Immigration, where she began writing medical grievance letters for men and women detained across the country. She also volunteered at the UC Davis Immigration Law Clinic.
Monica holds a BA in History from UC Davis, and she is in the process of applying to law school. Her past research has focused on women's suffrage in Mexico, and she is fluent in Spanish. She enjoys writing, documentaries, and late night tweeting about immigration. Monica believes visitation has the power to educate the public about immigration, provide solace to people in detention, and contribute to the national dialogue on immigration detention.
… Close