CIVIC is devoted to abolishing U.S. immigration detention through two main strategies, while ending the isolation of people currently suffering in this profit-driven system.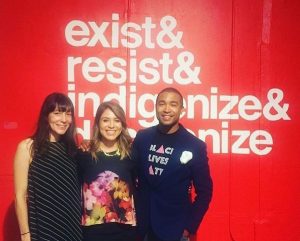 First, CIVIC mobilizes a network of 1500 watchdog community members that uncovers and tracks abuses experienced by those in immigration detention, shedding light in a consistent manner for the first time on this hidden system. Our network conducts over 54,000 visits to 43 of the largest immigration detention facilities each year. We also run the largest national hotline for incarcerated immigrants, which provides people with a free phone call to report abuse and connect with a community of support. Through these windows into the system, we gather data and stories to combat injustice at the individual level and push wide-scale systemic change.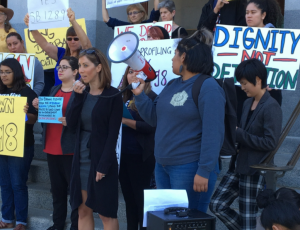 In response to our mounting data, the California legislature passed the first bill in the country to put a moratorium on immigration detention expansion and give the state Attorney General the power to monitor immigration detention facilities for the next decade. CIVIC helped draft this language, which was signed into law in Summer 2017. Congresswoman Pramila Jayapal recognized our work in California, and we worked with her to introduce an amendment in 2017 to the federal budget imposing a moratorium on construction and expansion of detention facilities nationwide; all but five Democrats voted in favor of this bill.

Second, CIVIC is creating an alternative model to detention that is more effective and humane than incarceration. With our proprietary database, we track the success of our alternative to detention programs. Alternative to detention programs are run by community groups or nonprofits in a similar manner to the federal Refugee Resettlement Program (except that we are not government-funded). Instead, immigrants are allowed to remain living with family. If they are recent asylum seekers without family, then they are housed with our volunteers or in group homes while the courts process their immigration cases. Our community-initiated programs demonstrate that people nationwide can build effective and humane pathways away from our punitive immigration detention system. Our data will show Congress that the only path forward consistent with our country's values is to defund immigration detention and use the $4.4 billion currently slated for detention to support a more humane immigration model.